On Tuesday, September 6, 2022, seven NipCA fellows from the second cohort, six from the third cohort, and one from the fourth cohort paid a courtesy visit to the Nippon Foundation headquarters.
The Special Program in Japanese and Eurasian Studies (SPJES), Graduate School of Humanities and Social Sciences, University of Tsukuba, will award the master's degree to the second cohort of NipCA fellows at the end of September this year.
The Fellows had a meeting with Chairman Sasakawa to share their experiences during their six-month stay in Japan and to thank the Nippon Foundation. Chairman Sasakawa also presented certificates of recognition to the second cohort of NipCA fellows, expressing his high hopes for their future endeavours.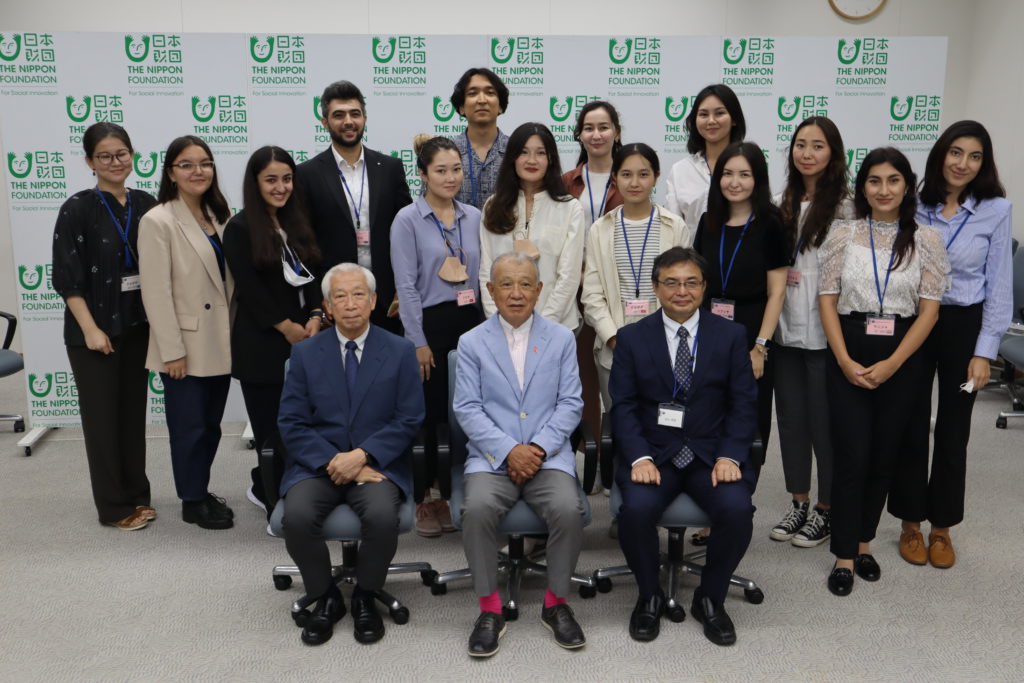 As the core of the alumni network created by the Nippon Foundation, JACAFA Foundation, and the University of Tsukuba, the second cohort of NipCA fellows, who will soon return to their home countries, are anticipated to serve as the link between Japan and Central Asia and actively work towards resolving various social issues in the Central Asian region.