Malakbozova Munira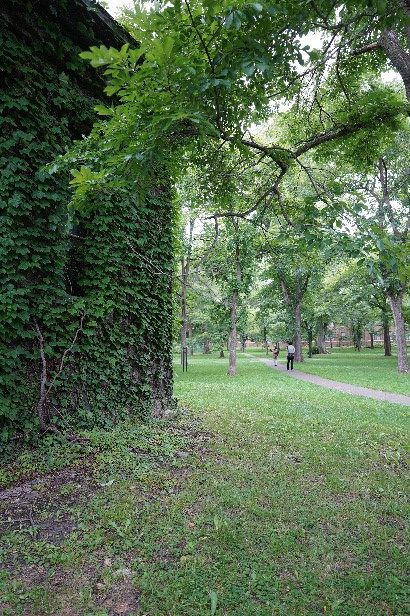 Throughout our journey, we had a chance to visit one of the best universities in Japan – Hokkaido University in Sapporo. Hokkaido University is the top leading university which makes a special focus on its graduate studies. If you would ever have a chance to be in Japan and visit Sapporo City, then I would highly recommend you to not miss this iconic site in the northern part, which is also known as 'Hokudai'. Most of the university area is green with beautiful gardens which cover about 12,000 square meters of land (approximately 38 Tokyo Dome). It is rare in the world that a campus of that size is located in the centre of the city because the population is only 2 million people. Remarkably, the buildings take up only 12 per cent of the huge campus and the rest is for open areas such as farms, gardens, forests, creeks and pathways.
  This place is popular not only as a leading university in Japan but as a tourist attraction which represents the Hokkaido region. While walking through those gardens, I felt a peaceful atmosphere and an academic vibe. One of the surprising things which I found not only there but in every Japanese university is that the sites and nature of the university are available for everyone, so people could enjoy their favorite spots, and organize picnics and barbeques. Hokkaido University is a great place to experience the pulse of Sapporo, and to go through its history, culture, and development.
The university was established in 1876, initially named the Sapporo Agricultural College, as the first modern academic university in Japan. Throughout its functioning, it was considered an Imperial University, then started to prosper after the introduction of the new university system. The main objective of this university is to provide world-class education to everyone with a focus on research work. The university aims to be a global centre for the contribution and development of education. In addition, Hokkaido University continues to improve its in-depth knowledge in different sectors and their utilization.
 Education at Hokkaido University has been guided by for main fundamental principles: "Frontier Spirit", "Global Perspectives", "All-round Education", and "Practical Learning". The first term 'Frontier Spirit' describes the principle that every student and teacher at this university should take the responsibility of resolving the problems of their generations and become an ambassador by taking the untrodden path toward the future. The second term 'Global Perspectives' is about being a global citizen, in other words, continuously developing the understanding of different cultures, traditions, communication skills, and foreign languages to contribute to international society. 'All round Education' means to provide liberal arts education to its students so they can make strong and impactful decisions while utilizing their professional knowledge. The fourth and last one 'Practical Learning' is about several things, such as promoting research and creating universal learning around the globe; gaining knowledge with the focus on sharing the outcomes of research with society by placing importance on the application and practical use of the research.
 Furthermore, we had a great opportunity to walk around the campus and visit the Hokkaido University Museum. I was truly astonished by this place as it was not just a usual museum with statues and old objects, but a place truly represents the mission of Hokkaido University, the past and present research works, preserved documents, objects, and original materials and visual media. The diverse range of research work has ranged in Hokkaido University since the establishment of the Hokkaido University Museum more than 20 years ago. We were lucky enough to see some original documents and visual media which illustrate the university's cutting-edge research.
 One corner of this museum is dedicated to Akira Suzuki, a world-famous chemist from Japan who studies at Hokkaido university and won the Nobel prize in 2010 as he was the first one who created a Suzuki reaction. There are other alumni which are included in the history of the university: Kanzo Uchimura, writer and intellectual during the Meiji period; Inazo Nitobe; author of Bushido, Leagues of Nations Undersecretary General; Akira Ifukube, composer of classical music and film music as Godzilla; Yuichiro Miura, alpinist, reached the summit of Mt.Everest at the age of 75, Mamoru Mohri, scientist and a first astronaut from Japan.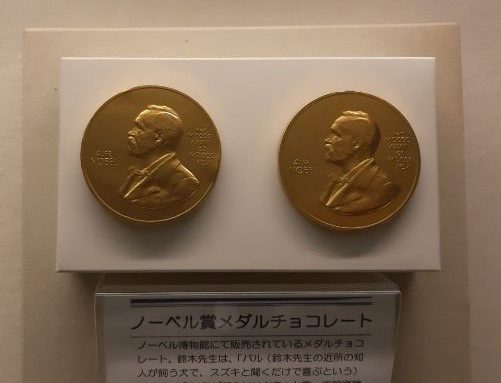 Also, the museum has several must-see corners, such as a skeleton of a Holstein bull and a life-sized mockup of a woolly mammoth. Except for the specimens, this place exhibits numerous intriguing objects as well, for example, a seismograph, which even reacts to people's footsteps. In addition, there is an interactive exhibit room where we touched some specimens and the museum laboratory-a place where the major research works take place. This museum was reopened to the public 5 years ago after a major renovation. Nowadays, it exhibits the latest research which takes place at Hokkaido University's 12 academic departments.
 In conclusion, it is important to highlight that this trip would have a special place in my heart not only we travelled, visited new sites and enjoyed luxurious facilities around us, but it was the first time when all NIPCA students gathered together after a long-isolated period due to Pandemic. It was a fun and memorable experience for us as we've got a chance to talk and learn about each other more.