BEKBOSSYNOVA Aruzhan
In February 2023 NipCA fellows went to Okinawa prefecture to learn more about the local sustainability practices. One of the activities was to visit Taketomi Island, located just off Ishigaki Island's coast. The island is small, it covers only 5.4 square kilometers and is home to only around 360 permanent residents.
Our starting point was Ishigaki Island and we took a ferry to reach Taketomi Island. The ferry ride takes just 10 minutes and offers stunning views of the crystal-clear waters of the East China Sea. Once we arrived on Taketomi Island, it felt like we stepped back in time. The narrow streets are lined with traditional Okinawan-style houses with red tile roofs and walls made of coral stones.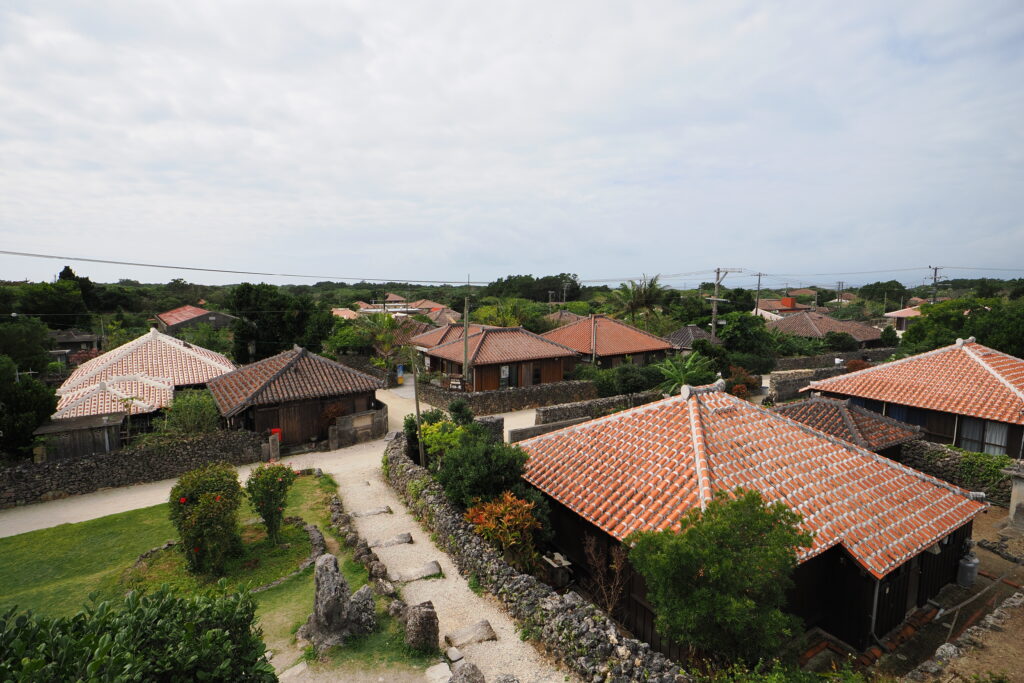 After arrival, we went straight to the Tomori Tourism bicycle rental place in order to observe the scenery of the island by rental bicycles. We cycled around the entire island in just a few hours, stopping to take in the beautiful beaches, lush tropical vegetation, and historic landmarks. Another highlight of Taketomi Island is its traditional architecture. The island is home to several preserved traditional houses, which date back to the 19th century. These houses are made of red-tile roofs and have thick walls made of coral stones to keep the interiors cool in the hot Okinawan summers.
Taketomi is known for its beautiful beaches. We went to the most famous beach on the island – Kondoi Beach. It has pristine white sand and crystal-clear waters. Since we had enough time, we also visited Nishi Sanbashi Pier with a magnificent view.
Taketomi Island is a true hidden gem in Japan, which gave us a chance to experience traditional Okinawan culture in a beautiful and peaceful setting.