Tubu Aliyeva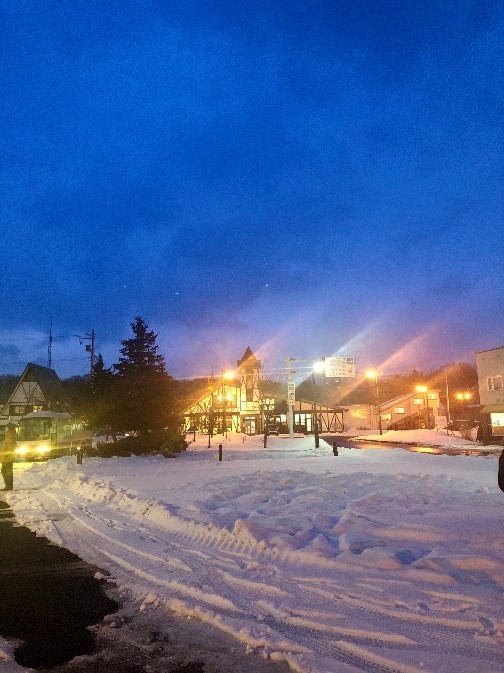 Niseko is the most well-known ski resort of Japan and the host of the magnificent, yet rare powder snow which attracts thousands of tourists each year. The town is not only unique because of its skiing features, but also because of its small, but kind and helping population and their cooperation in creating an environmentally friendly town. The way they support women in work, preserve local businesses such as wine making and ice-cream making along with being ecologically sustainable is mind-blowing. Although small in size and population, Niseko is creating a difference – it is trying to build its own structure and economy by bringing the people together from all over the World and letting everybody enjoy the breathtaking beauty of this town of Hokkaido, Japan. But what do being so hospitable and opening up your doors to guests imply when you have the area of only 197.13 square kilometers and the population of 5,000 people? Well, it is the need for hundreds of accommodations.
Despite the fact that I have worked as a tourism agent, I realized I did not really understand the perks of place marketing until I met Paul Haggart – tourism expert working for Niseko town during our study trip to Hokkaido. Below, I will summarize my main findings about Niseko's accommodation managements based on the lecture of Mr. Haggart and my observations.
First of all, it is worth to mention again that Niseko is famous for its ski-resorts and it is the reason people visit this town in the first place. Surprisingly enough, this town is more known and crowded by foreigners rather than local people most of them being Australians and New Zealanders. Of course, the peack season is winter and most of the profit is generated during this season. It was also surprising to see the extent of the big hotel chain industry in Niseko, such as Hilton Hotels& Resorts, Ritz-Carlton operating and planning to operate there.  There are three main ski resorts in Niseko (Annupuri, Niseko Village and Grand Hirafu), and they are all surrounded by tens of hotels. And, you can enjoy the beautiful scenery of snow Mt. Yotei from almost all parts of Niseko during your stay. Depending on your budget, you can choose among number of stay options – a hostel room if you are backpacker and travelling on budget, fancy hotel rooms if you are looking for something more than that, or a daily 20.000 Yen worth condominium to spend a quality holiday with your loved ones.
So far all sound good and promising, but what are building pillars of this structure and how strong they are? The economy of the town is based on agriculture and tourism.
Agriculture is special in Niseko, because the crops are blessed with unique climate of the town and they have no rivals. Agriculture industry is run by the locals of the town, but it is not enough to keep the town developing stand-alone, without the help of tourism industry
Now, let us consider the issue of tourism. Currently, there is a high demand on accommodation units, as rising numbers of tourist imply need for more space. This is why new hotels are opening their doors to guests every year in Niseko. Most of the working people in these properties are foreigners, and they are temporary. This is one of the reasons, most people in Niseko can speak English – as they are in a sense overpopulated by non-Japanese speakers in public places. The situation also shows that there is always a demand for staff who can be a long-term part of this town and can dedicate themselves to the development of Niseko.
I believe Niseko is going to do well, as long as tourist flow keeps increasing. However, it is not as simple as it sounds. The primary issue here is keeping the image of Niseko highly attractive for tourists and it requires strong strategic management. Its profit is based on the quality of its marketing. Additionally, driving tourists is not the end process – most tourists do not only expect a place to stay, but they also expect to have a place to have fun such as bars and clubs at night, after they are all done with skiing. And this, in turn, requires more investment. Basing the economy on material things such as oil exports, agriculture, or manufacturing of some goods is more guaranteeing over the long-term, rather than basing the whole economy on tourism, which lies on shaky grounds by depending on people's opinions and desires. As I already mentioned, the marketing and the promotion of the town is vital for the sustainability of its success, and there is no room for mistakes.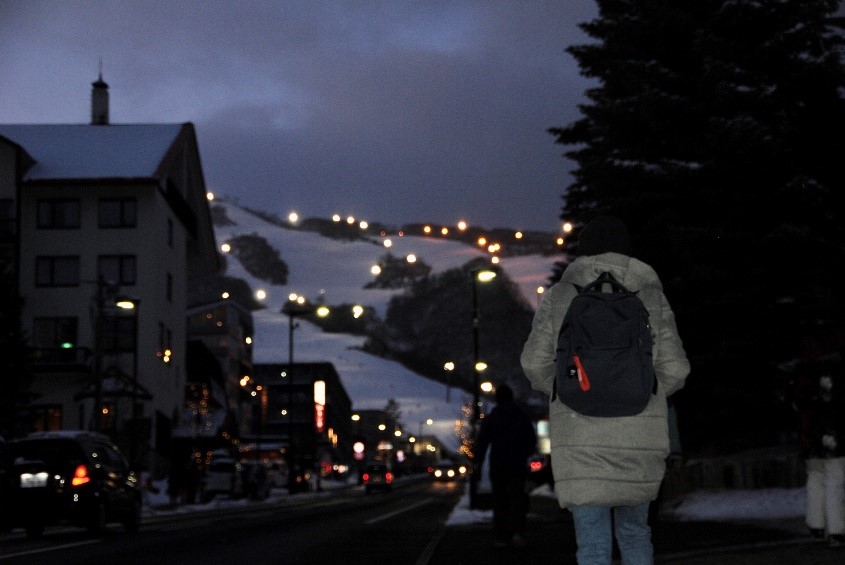 As a final note, it is worth to mention that it was an unforgettable experience for me. I will never forget how "warm" I felt in the freezing cold of Niseko, thanks to the pureness and beauty of the environment and the hospitality of the people.