College of Policy and Planning Sciences, University of Tsukuba
Minegishi Mirei
I stayed in Kyrgyz for two weeks on university's program this September. During my stay, I visited the Office of the Japan Human Resources Development Center of Kyrgyz Republic, JICA, the United Nations, and the Embassy of Japan. I heard many valuable stories from the staff.
What I foundmost interesting was JICA's One Village One Product (OVOP) project. OVOP project is a project that makes a special product for each region, changes the special product into a high-value-added product, sells it, and revitalizes the local economy.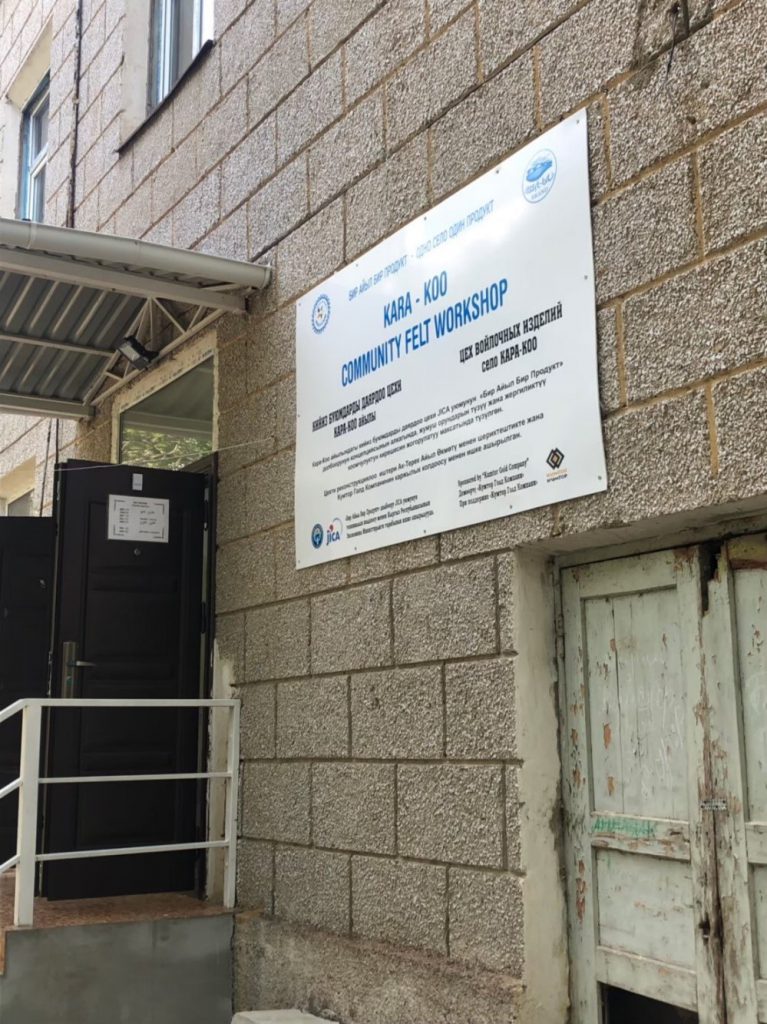 While abundant resources such as minerals, oil and natural gas exist in central Asia, Kyrgyz has been said to have no such resources, and so that the economic development is difficult. However, in fact, Kyrgyz is rich in resources such as high-quality herbs, wool, and wild berries. Until now, local residents did not know how to commercialize them, so they remained abandoned despite their real value. By teaching local residents how to commercialize these resources, the OVOP project succeeded in using the resources that are now in Kyrgyz to create local special products.
One of the features of this OVOP project is that each felt product is handmade by local residents. In addition to differentiating products with the added value of "handmade high quality," this will prevent the unit price of products from falling as mass production is no longer carried out, and will prevent the Kyrgyz people from being exploited. Instead of "working at low wages as a simple labor force in factories built by industrialized companies," the people of Kyrgyz are given a new form of unexploited wage security, "to acquire the know-how to make products that use resources in the region, and to earn stable revenue by their own hands." This OVOP project is expected to bring stable economic development to Kyrgyz.