College of International Studies, School of Social and International Studies, University of Tsukuba
Kobayashi Gaku
I see a caravan coming across the meadow. From west to east, east to west, travelers and pilgrims hurry next to camels and mules loaded with goods and merchants. At the end of my journey, I climb the Tower of Burana and that scene flashed in my mind. They would have unloaded here in Burana, on the west end of Balasagun city, took a brief rest, and departed from here again.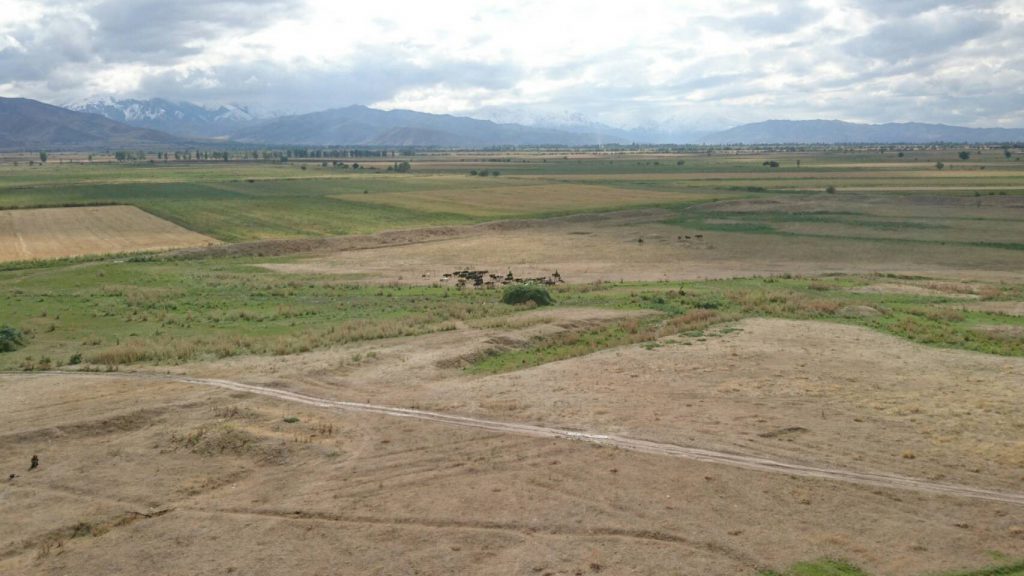 When I think back on my trip, Kyrgyz had many expressions from the car window. The capital, Bishkek, is full of modern advertisements and buildings, and elements of the old Soviet atmosphere. The mixed traffic condition in which the trolleybuses that have been in use since the Soviet era run in front of hamburger chains, cell phone stores, and cafes with stylishly decorated signs, is the main example. However, it is not only such an urban aspect that can be felt in Bishkek. If you look afar in an open place, there is Tianshan Mountain Range covered with snow. Just a little out of downtown, grassland spreads. This developing Bishkek is also an existence embraced by the majestic nature which has seen the history of thousands and tens of thousands of years.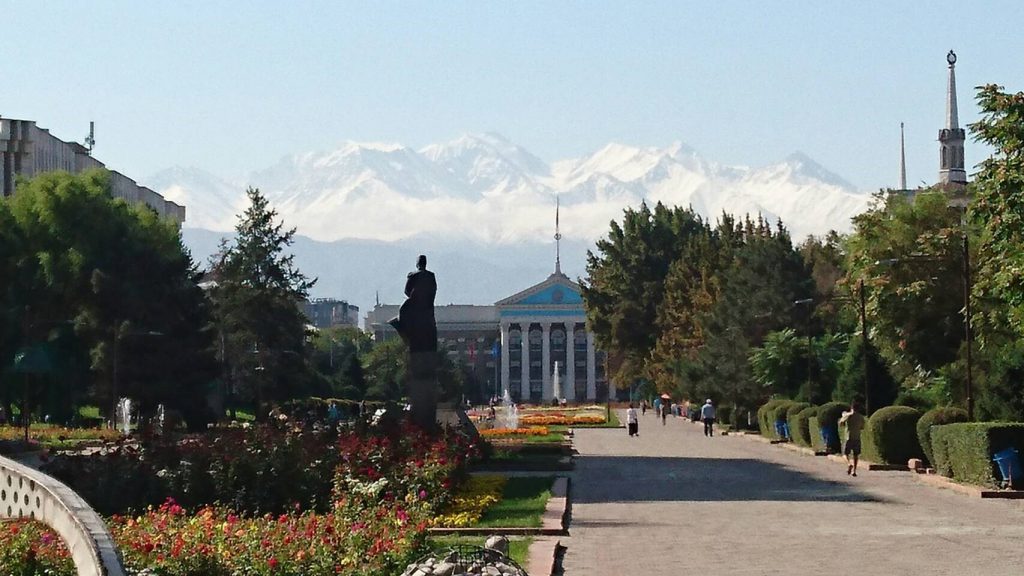 Once you step out of Bishkek, the glass windows of the minibus will show you the face of Central Asia hand in hand as the minibus jolts comfortably. A steep Tianshan Mountain Range on the right, a gentle hilly area on the left. A national border line with decaying barbed wire and surveillance towers across grasslands. A river in which the mountain's calcium melts into a turquoise color. Lake Issyk-Kul with a view of the horizon. In an air completely different from Japan, it is also attractive to buy a salmon of Issyk-Kul that has been smoked carefully until golden and eat it.
I saw many cemeteries along the way. In one place, a symbol of the moon and a photograph of the deceased were used, while in another only a characteristic cross of the Russian Orthodox Church was put into the ground. In the city, a church and a mosque stand majestically, respectively. The mosque is also an East Asian style of architecture in some places. Islam and Russian Orthodox Church have a great presence, without two major religions competing. And as you can see from the national flag mark, not only religion, but also the tradition of nomads is also important. It is also the real pleasure of a trip in Kyrgyz where you can see such a mix of cultures.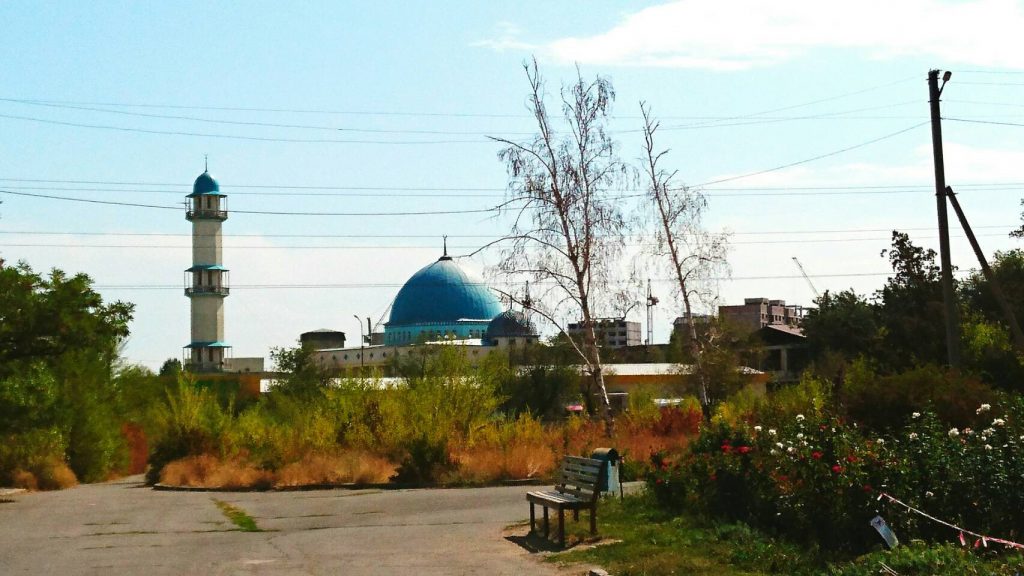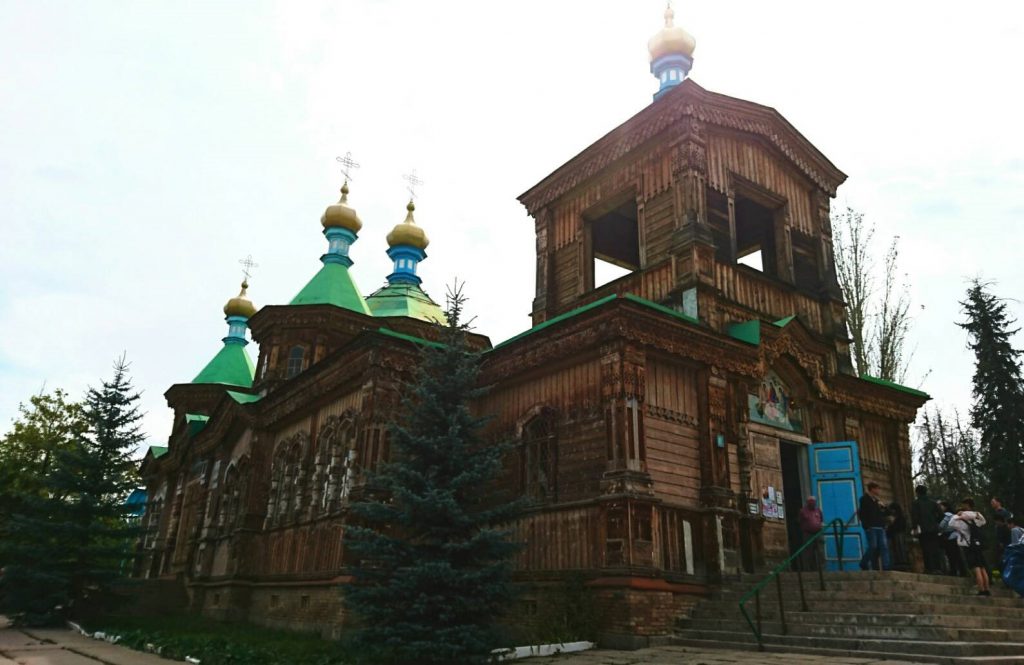 Long-distance travel often makes us sleep from fatigue. But here in Kyrgyz, it is good to just look out of the car window and listen to the voices of this place. At that time, we are living in the same space as the traveler of a long time ago.