Suiunbekova Saikal
 I liked Niseko town very much. It is famous for its unique powder snow that is important for winter tourism and which attracts many lovers of winter and winter sports. The Niseko trip was very much helpful for me to observe how the Niseko area of Hokkaido is challenging to meet all sustainable development goals by the 2030s. Significantly strengthening sustainable tourism in that region and announcing SDGs Future City (Hokkaido Niseko Town, n/d) promises a big step in creating a new environment of the city that, by the 2030s can be a model city for many other cities overseas. At the same time, Niseko Town Hall is trying to make Niseko as an example of the future SDG town through its inclusivity, transparency, environmentally-friendly atmosphere, and supporting entrepreneurs that we could observe there.

 Firstly, I was impressed by how Niseko town is inclusive and does not leave anyone behind. Inclusivity not only means building equal access to everyone but also building a better environment for older people and kids. For example, Niseko Mirai company is trying to rebuild old houses while providing very good housing for people, mostly elderly ones, and decreasing CO2 by 54%. At the same time, Niseko Town Hall is trying to involve school children to play the role of deputies and discuss some topics related to the city. I think hearing the voices of citizens, from the youngest to the eldest, can generate ideas for bettering the lives of everyone and the life of the town. In addition, the Town Hall is so inclusive that citizens can come there to meet with their friends and just have fun or just have lunch there which is not available at many different Town Halls aboard. At the same time, the notion of inclusivity can attract many local and international tourists to that area which helps for sustainable tourism.
 Secondly, the transparency of the Niseko Town Hall is a key element in building a trustable relationship with its citizens. As was mentioned during our visit to the Town Hall, citizens can connect remotely to the deputy meetings or any other internal meetings and can observe everything by themselves which helps to have a transparent relationship between the Town Hall and the people there. I think such transparency can be seen as a bridge that connects these two sides and leads to positive results.
 Thirdly, I like how the Niseko Town Hall is environmentally friendly. All its furniture is from natural wood which is beautiful and safer for people there.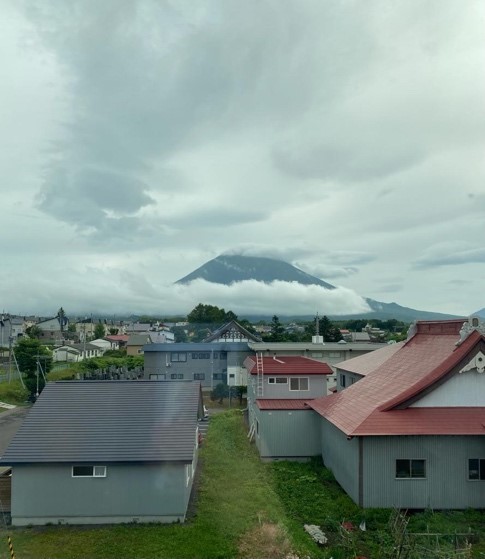 (Photos taken by the author during the trip)
 This is the main meeting room which is designed very beautifully and eco-friendly furniture is used. At the same time, the Niseko Town Hall opens a beautiful view of the main mountain in the town that is very attractive to others. When I compare the Niseko Town Hall with Town Halls in my country, I was thinking how they are opposite to each other. The Town Halls in my country are the last places where people can go for enjoyment. They look very old and not presentable. I think we should learn from the Niseko Town Hall to improve Town Halls in my country.
Fourthly, I liked how the Town Hall supports its local entrepreneurs by organizing a show-room place where they displayed local products. I think the Town Hall is a great bridge between inverters and entrepreneurs because people who are interested in investing, they come to the Town/City Halls to research information and it is a great way of showing and presenting local producers.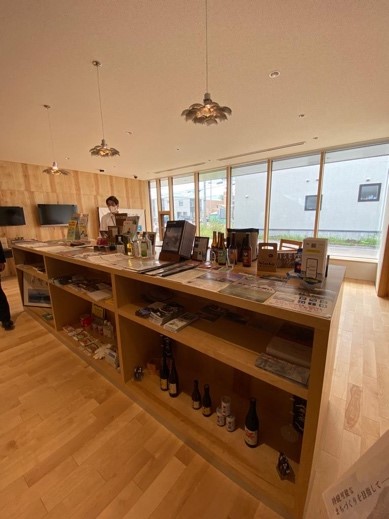 (Photos taken by the author during the trip)
 In conclusion, Niseko town is very beautiful place with its own atmosphere that reminds me of my small hometown Karakol, which is also famous for its snow and ski resorts. However, there are so many things that Karakol City Hall should learn from the Town Hall of Niseko in order to build good environment of living of its citizens by not leaving anyone behind. At the same time, I think not only Karakol City Hall should learn but also many other City Halls should learn from Niseko and I think by being the future SDG town can encourage many cities to improve and change their cities to better.