Aitimbetova Aidai
During our Hokkaido trip in July, we visited different tourist places. On the evening of the first day, we went to Hanazono Niseko Resort, where we listened to the lecture by Mr. Kentaro Hishi about summer season activities in Niseko town. Even though Hanazono Resort focuses on the winter activities due to business diversification policy, they started to pay more attention to the summer season.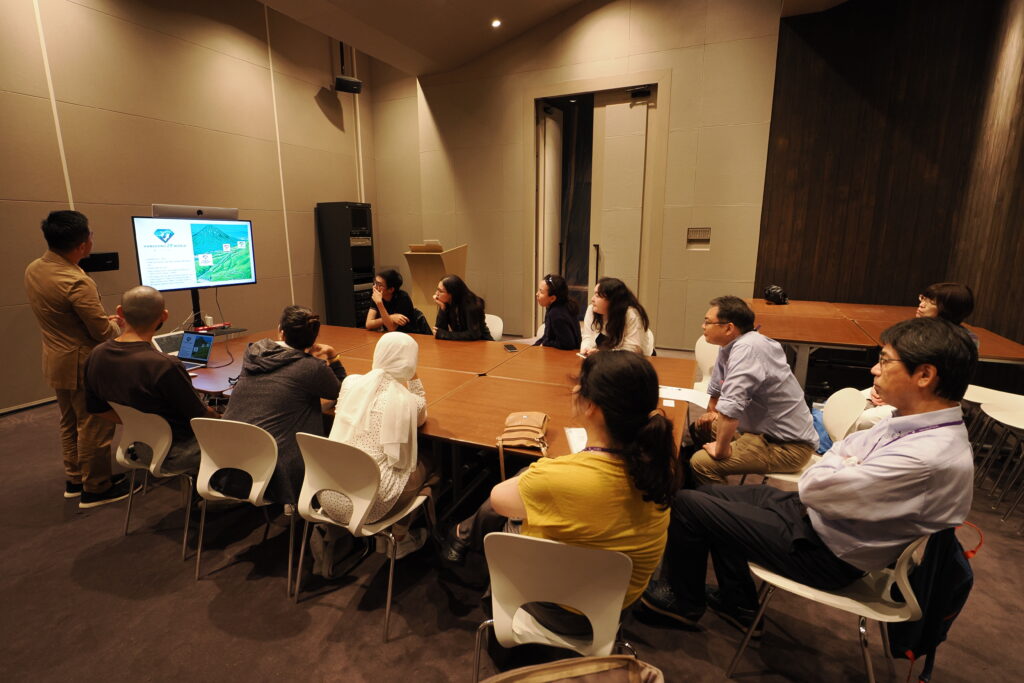 One of the new activities to attract tourists in Japan and overseas is Mountain Lights.  Mountain Lights is a light-art installation that opened in Hanazono Resort in 2022. This installation is made by a famous British artist, Bruce Munro. Even though it is his first project in Japan, it already gained attention from Japanese people. Art itself is the light installation in the mountain; therefore, during the night time it provides customers with the experience of a fairy world. Even though the walkway is around 1.3 km, it feels shorter since it is easy to lose track of time while walking.
All installations look like flowers made from lights; therefore, people walking in the park can experience both nature and technology simulteniously. Moreover, Hanazono Resort tries to increase awareness about this project among Japanese youth by inviting influencers to the resort. They try to build the image of a dating spot for couples and make the project more popular.
I appreciate how the company tries to overcome the problem of dead season and diversify its business. Niseko town faces different problems due to overcrowding during winter season, but new summer activities help town to overcome the obstacles.