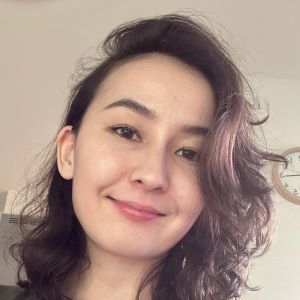 My name is Aizada Badiyeva, and I am from Kazakhstan.
I graduated from Nazarbayev University with a bachelor degree in mathematics.
Throughout my bachelor studies, I professionally translated medical articles. This led to my membership in an organization of young scientists and volunteers ("Medsupportkz"), where we translated and summarized the latest research papers on COVID-19 for medical staff in CIS countries. I also volunteered in projects to raise awareness of mental health issues, hygiene and safety practices during the pandemic.
Currently I am doing my Masters in Public Health at the University of Tsukuba. Research topics on heavy metal environmental exposure on children/newborns particularly draw my scientific interest, given similar environmental challenges in the town in which I was raised. My future plan is to conduct an epidemiological survey on congenital heart defects in regions of differential exposure rates of radioactive contamination and to follow-up on cardiovascular disease rates in young adults in Semey, Kazakhstan.