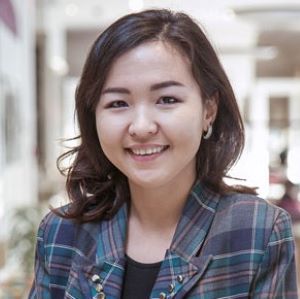 My name is Cholpon Altynbek kyzy. I am from Bishkek, the Kyrgyz Republic. I am Future
Leaders Exchange Program (FLEX) as well as the American University alumna. During my
Bachelor's I have studied Business Administration. I have also volunteered with AIESEC
organization in Indonesia.
Upon returning back to my home country, I have worked in the international business
association American Chamber of Commerce and the German Federal Enterprise for
International Cooperation (GIZ). It is through my work experience at GIZ, I have learned
about international cooperation for development. In the function of a Public Relations and
Digitalisation Specialist, I launched an e-learning platform for local self-governments' staff
and an e-participation tool for local youth NGOs.
I am currently pursuing master's degree in the International Public Policy at the University of
Tsukuba and I am planning to concentrate on the role civil society organizations play in
achieving and reporting on the Sustainable Development Goals.