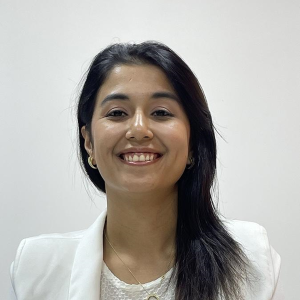 My name is Farangis Davronova and I am from Tajikistan. I graduated from Russian Tajik Slavonic University with a bachelor's degree in Jurisprudence. During my undergraduate studies I have actively volunteered at International Network Y-PEER and later on worked there as the media manager for two years. After winning a Central Asian marathon on creating gender-sensitive content I won a study tour to the UK and became an ambassador of CABAR.asia.
Additionally, I have been a member and trainer of the Network of Gender Champions in OSCE Programme Office in Dushanbe. After graduation from university, I used to work as a mentor in the Innovation Lab of UNICEF where I became interested in SDG.
I decided to apply to the University of Tsukuba since the NipCA program provides a special experience of studying social development as well as conducting research.
My background and experience directed my research interests in the field of women empowerment, gender and media. My focus now is laid on the intersection of these two areas as I want to figure out how social media influences our perception of gender. I hope my research will bring social benefits to people, I will be able to contribute to the development of global society and my experience of studying at the University of Tsukuba will lead me to new career perspectives and new opportunities.