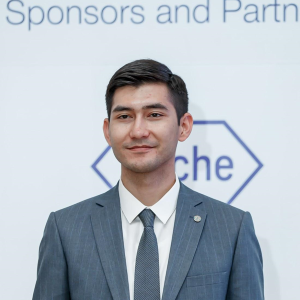 My name is Jakhongir Berkinov. I am from Samarkand, Uzbekistan.
I graduated with honours from the University of World Economy and Diplomacy with a bachelor's degree in International Law. Furthermore, I also received a Master's degree in Public International Law from the same university.
From an academic point of view, I have always been interested in studying public administration and civil service. Studying law, as well as working and interning in government bodies of various levels, my interest has only strengthened. I decided to devote my research to these areas at the University of Tsukuba.
In the future, I am willing to contribute to the development of civil service and public administration in Uzbekistan, as well as to further Japanese-Uzbek cooperation.