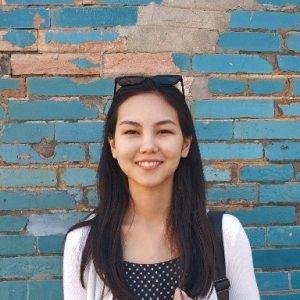 I am from Uzbekistan. In 2021 I have graduated from the University of World Economy and Diplomacy with a bachelor's degree in World Economy and International Economic Relations. I wrote my bachelor's thesis on Sustainable Development Goals with a focus on poverty. I am generally interested in development economics, sustainable development, and poverty and inequality alleviation.
I studied the Japanese language at university which has enriched my understanding of the Japanese culture and boosted my motivation to study in Japan.
In my final year of undergraduate studies, I had an opportunity to work in the Division for International Financial Institutions at the National Bank of Uzbekistan. During that period, I got closely engaged with the topic of international development finance, and this fueled my interest to study how this process affects poverty and to what extent it helps to alleviate it.
In the future, I hope to contribute to the development of my homeland, as well as to strengthening Uzbek-Japanese relations. I believe that the University of Tsukuba is a perfect venue for me to follow my aspirations and become a decent specialist.