Nyussupov Assylzhan
A wonderful study trip to Hokkaido as part of the SPJES program included a site-seeing of the Niseko Station, located in the heart of Niseko Village, a popular ski resort.
When our group first arrived at Niseko station, we were greeted by an attractive statue of a bull decorated to resemble one of the most famous cave paintings. This uniquely decorated bull, as well as old wagon near it were positioned in a creative way to show homage to the station's historical significance. This immediately gave an "old world" feel to the area around the station and made our group feel excited and wanting to learn more about the background behind it. As we wandered around the beautiful historic area surrounding Niseko station, we kept an eye out for interesting landmarks to photograph. We were not disappointed, as right after we entered the station, we were impressed by how accurately the historical value of the place had been preserved. It had an appealing modern yet at the same time historical feel to it; it could easily be mistaken for an art museum rather than a place of transportation. The interior was equally eye-catching as the outer part, featuring bright white walls and a bright tiled floor, as well as several shiny vending machines and seating areas. The space was perfectly organized so that it was easy for passengers to find their way around and find the information they needed.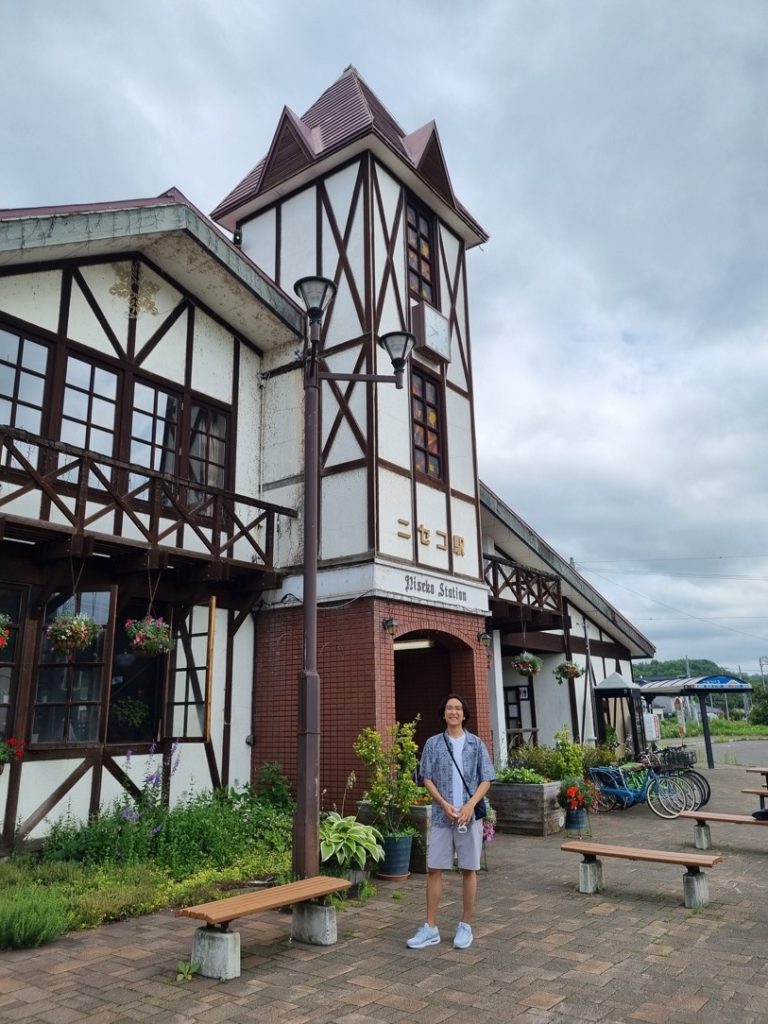 When we entered the platform itself, the station became a literal gateway to the past. The wooden platforms looked almost exactly the same as the ones they had probably had a century ago. There was also an exposition of a welcome bell which had a plaque stating the bell had been used to greet the first trains that came through the area in the XX century. One of us tried to ring the bells, providing an even realistic dive into the past of Niseko and Japan in general.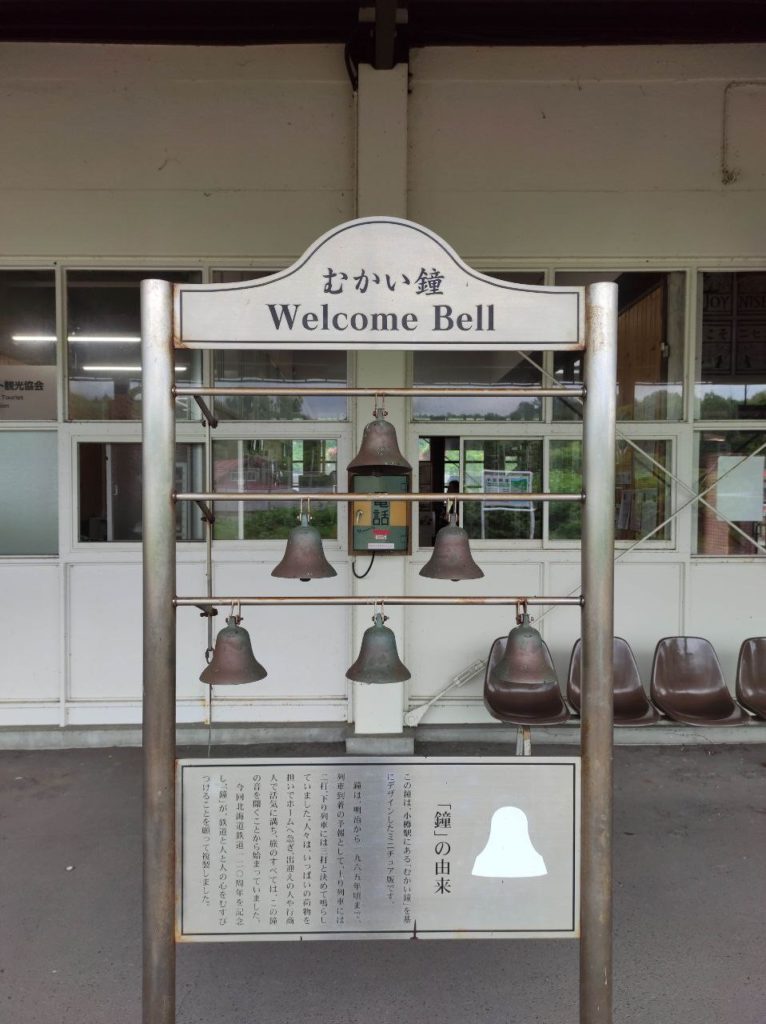 Outside the station, further from the bull and cart, there is an exposition of Niseko Railway Heritage Group's 20-4 type locomotive collection that is a popular attraction for both locals and tourists alike. The station's proximity to the exposition is convenient for visitors who may want to check out the historical exhibits in between traveling to and from the mountain resorts. Overall, I really enjoyed exploring the station's gorgeous historic building, and I can definitely recommend it to anyone who wants to have the experience of visiting a traditional Japanese station without traveling too far.
Our sensei told us a lot of useful and interesting information about that station during the trip. First, Niseko Station is the main railway station in Niseko Town. It is located in central Hokkaido, just south of the town of Kutchan. Tourists visiting Niseko often use the station as their main transport hub during their stay in the area. It is also a major hub for train travel in Hokkaido, with regular trains running to Sapporo and other destinations throughout the island. The Niseko Train Station was first opened in 1904, and was named Makkari station at that time. After its nationalization in 1907, it later joined Hakodate Main Line which it is still part of today. This entire century-old appeal of the station seems still preserved today.
The station is currently well-maintained and attractive, with a modern feel. There are shops and restaurants around the station, and it is easily accessible by public transportation. There were a lot of interesting shops and boutiques around Niseko Station. I bought some souvenirs for my family, and I had a lot of fun exploring the local area. I also had the opportunity to taste Hokkaido's unique sweets as well as ice-cream and had a great time exploring the surrounding overall.
There are many restaurants and shopping arcades close to the station, and there are plenty of local amenities nearby for travellers to use during their visit. The surrounding area is also very beautiful and pleasant, and many tourists choose to stay in the hotels near to the train station during their holiday in Niseko. I enjoyed the friendly staff at the station as well as at various shops around the station, and was very impressed with the quality of services they provided. Everything was very well organised and clean, and I felt very safe and comfortable during my exploration of the area. I would highly recommend this station to other tourists, researchers, historians and explorers, especially to those who are looking for a comfortable and ambient feel of a Japanese industrial era.
Overall, the group found Niseko Station to be a charming and historical place that was decorated with creativity and charm. All my experiences in Niseko were wonderful and I look forward to returning there again soon.