Badiyeva Aizada
Chatrium Niseko is a world-class quality and security, luxurious hotel located in the heart of Hirafu Village. The main office is based in Thailand, so this is a Thai Japanese culturally diverse unique hotel. Chatrium Hotels and Residences across Bangkok, Yangon and Niseko mainly emphasized their goals around the high quality and comfortable service. During our visit to this place, General Manager Mr. Takaya Maekawa welcomed us, and gave a very insightful lecture about hotel industry and management.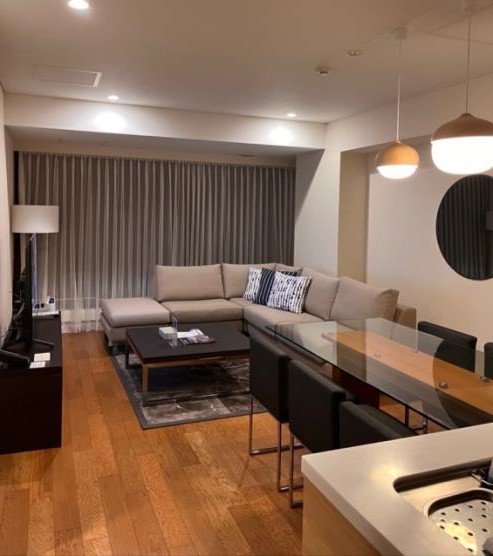 The name of the hotel derived from Thai word "Chatri", which is the name of the head of the Sophonpanich family – a highly respected and known name in Thailand. The word itself is a symbol of commitment, boldness and perseverance to the best quality and authentic service. What was very enchanting and unique about this hotel is that Thai hospitality and Japanese culture collaboration could deliver modern comforts and high techs along with traditional immersing atmosphere, as well as the structure of sustainable environment.
Niseko is one of the most attractive and breathtaking places of Japan. Also, it is famous during the winter season with its powder snow and incredible ski slopes which are highly desired and embraced amongst professional skiers and snowboarders worldwide. Mr. Maekawa shared his experience of attracting tourists and guests not only during busy season, but also during summer, by highlighting the importance of incredible summer scenery and cuisine with fresh produce. What was also very interesting is that the owner of the Thai based hotel is from Switzerland, and Mr. Maekawa believes that diverse working environment helps to develop and continue to evolve the hotel management in the world arena.
He also pointed out the nine steps of service excellence in hotel and residence management (list is completed also from official website):
 Brand standards: policies and procedures have to be defined from the beginning
 Operational manuals: guidelines for all members to follow
 Chatrium promise: guests and community are the priority, and their safety, as well as the clean environment will be guaranteed
 Pre-opening services: a structured plan for a successful launch
 Training & people development: especially now supporting online and on-site trainings, meeting to develop a team spirit
 Quality assurance: for achieving long-lasting results, there should be provided operational teams counseling, performance reviews, and on-the-job training
 Performance review: conducting regular internal audits
 Sourcing: gaining access to the procurement system
 Leave it to the professionals: access to local and international brands like Ecolab, Coffee Club, Thann Spa, and many more

Hospitality and hotel management always put clients' and guests' needs and wants in the first place. But along with that Chatrium Hotel is committed to protecting the environment and supporting the sustainable solutions. Hotel staff often takes active measures to regularly volunteer to clean up the regions in need, give humanitarian aid to local communities, and always make sure that hotel's facilities are eco- friendly.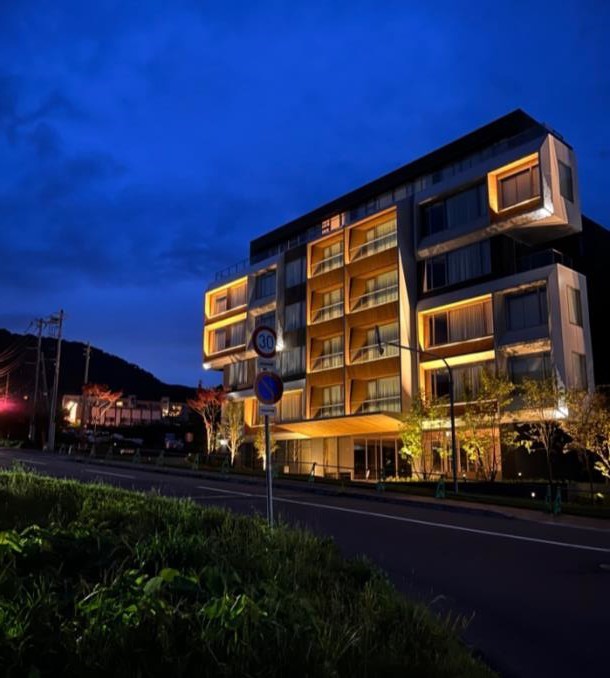 Japanese hotels are well-known for their guest service and hotel facilities, and Niseko Chatrium is no exception. Located
between Mountain Yotei and Annapuri with the most fabulous views, Chatrium Niseko has 78 apartments, as well as studios and penthouses. All the necessary convenient stores, fitness centers and resorts premier equipment rental service for skiers and snowboarders are within the radius of one place.
Mr. Maekawa and Central Asian students had a very fruitful discussion in the end of the day, and every one of us had a chance to share any experience and knowledge from our country. One of the challenges for the hotel industry in Niseko is the unsteady flow of tourists. As Niseko is a famous winter season touristic destination, hotel industry also depends on that. Especially during COVID-19 many countries faced big challenges with tourism. From the experience of Niseko Chatrium, it seemed like a new opportunity. The number of local newcomers, and guests

increased significantly, and from the words of Mr. Maekawa, they had to adjust to new changes and depending on demand/inquiry of visitors, there were new ideas and solutions for it.
This trip to Niseko Chatrium was very insightful and interesting. We had an opportunity to learn more about diverse, and cultural Thai Japanese hotel management style.