Altynbek kyzy Cholpon
Known for its winter activities, Niseko town is now actively focusing on developing summer activities to attract visitors during summer months. One of them is the Niseko Ostrich Farm.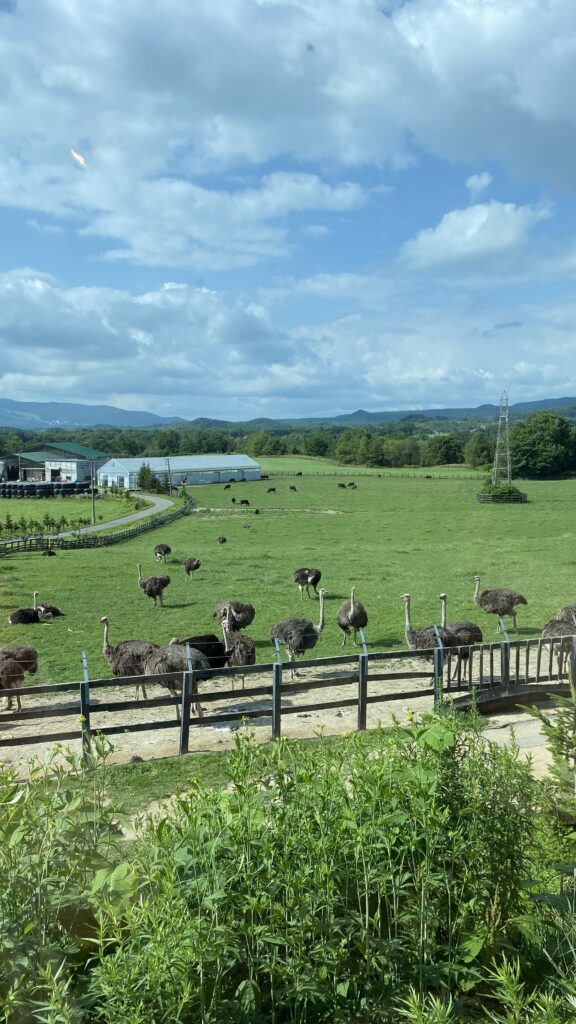 When visiting the Farm, we were greeted by its owner, Kenta Ujiie, whose grandfather started this farm almost 30 years ago. It is a family-run business which could be immediately felt by the way Mr. Ujiie talks passionately about ostriches. Almost 10 years ago this farm began offering an opportunity for people to visit it and feed the animals.
Among the currently living birds, ostriches are the largest with a height of about 2.3 m and a weight of 150 kg. An interesting fact about its egg is that it is the largest in the world – it weighs almost 1.5-1.9 kg, which is 30 times the size of a hen's egg.
Ostriches are omnivorous, in other words, they can eat a variety of foods, for example, grass, leaves, plant seeds, and insects. Additionally, their long intestines help digest the food very fast.  Thus, in Niseko Ostrich Farm the ostriches eat the types of weeds that cows or horses seldomly eat. Ostriches also fertilize the field with their droppings by leaving behind a good-quality pastureland.
While talking to Mr. Ujiie we found out about the "mottainai". This word is commonly used to express a feeling of regret when something is put to waste without deriving its value. Recently this term has become a keyword in coping with global problems related to resources and the environment. In this manner, local companies in Niseko that produce beer give their leftovers to ostriches, who, as mentioned above, can eat a variety of foods. Otherwise, these beer companies would have to pay taxes in order to get rid of leftovers. Therefore, it is a win-win situation for all parties involved.