Associate Professor Yukiko Yamamoto (NipCA Project) participated in the 66th Annual Meeting of the Comparative and International Education Society (CIES) held from April 18 to May 22, 2022. The conference was held in Minneapolis, Minnesota, USA; however, due to the continuing effects of the Covid-19, online participation was also carried out. In this year, the conference brought together more than 3,000 researchers and practitioners in the field of comparative education under the theme of "ILLUMINATING THE POWER OF IDEA/LISM".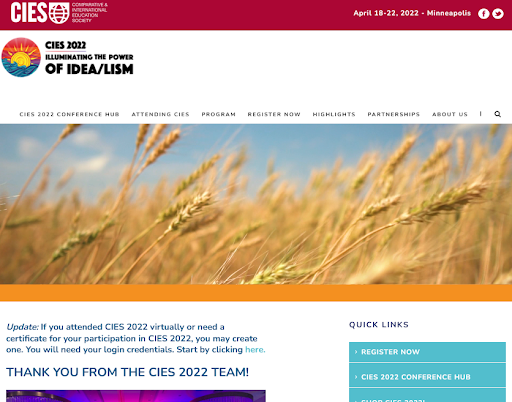 On the second day of the conference, April 19 at 21:00(Minneapolis local time), Prof. Yamamoto presented the paper titled "Inclusive Pedagogy for Globalizing Higher Education: Evidence from Primary Qualitative Research on English-medium University Practices". This research is a part of the English Medium Instruction (EMI) study that she has been conducting with Prof. Murod Ismailov.She shared the result of the qualitative study that analyzed English medium classes within the internationalizing universities. It was presented in the session, "Inclusion, innovation, and eadership in different educational levels", in which, Prof. Yamamoto also served as the session chair.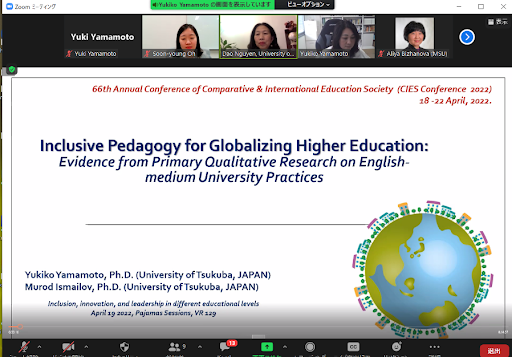 Due to the time difference, there were not many participants from the U.S., but instead, she found that participants were from various countries, and she enjoyed the opportunity to exchange views with researchers from all over the world.