A total of fourteen NipCA fellows (six 3rd-cohort NipCA fellows and eight 4th-cohort NipCA fellows) participated in the "Okinawa Study Tour," an SDG seminar under the Central Eurasia Program, from February 8 (Wednesday) to February 11 (Saturday) 2023.
The city of Ishigaki was selected as an "SDGs Future City" and "Municipal SDGs Model Project." The city is located in a region with a diverse and rich natural landscape, including the famous Iriomote Island, a UNESCO World Natural Heritage Site, and Ishinishi Lagoon, the largest coral reef in Japan. Through a nature walk on the island, a beach cleanup, visits to research institutes and companies specializing in the SDGs, and exchanges with students from local high schools, the fellows learned about SDGs pertaining to society, nature, and culture.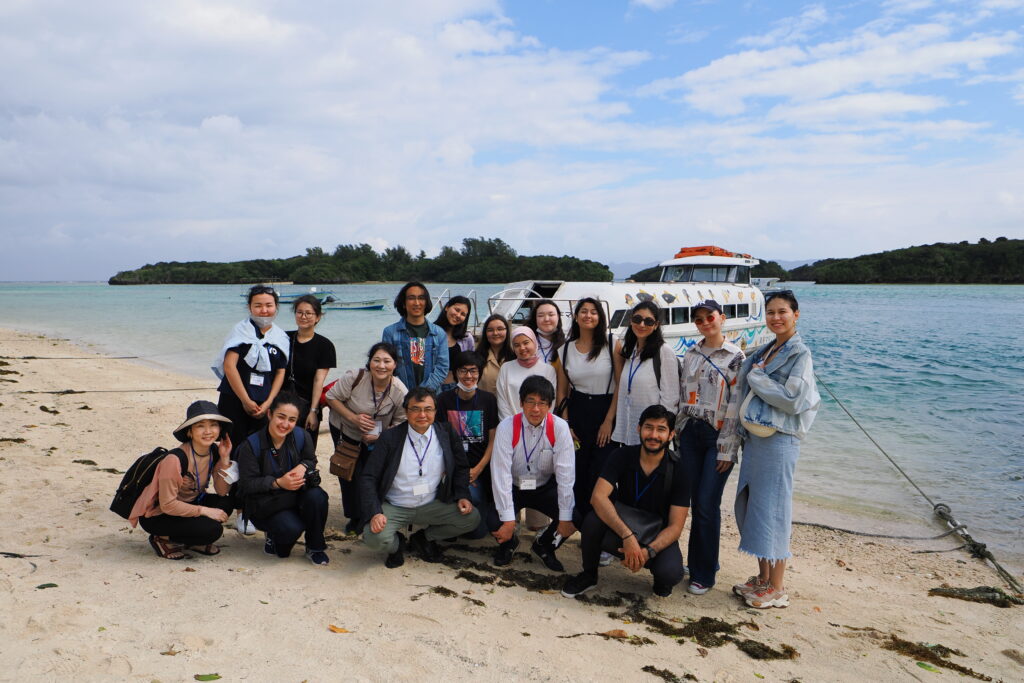 To read the reports by the Fellows, please see them from the following links.
Ishigaki City Hall    Suvanova Yulduzkhon
Yaeyama High School    Smanova Nargiza Asan kyzy
Limestone Cave    Aizada Badiyeva
Glass Boat (Kabira Marine Service)    AITIMBETOVA Aidai
Yaeyama Shokusan Co., Ltd.    SAMATOVA Nodira
Tour in Yaeyama Shokusan Co., Ltd.    DAVRONOVA Farangis
Visiting Yaeyama Museum    Nyussupov Assylzhan
Taketomi Island    BEKBOSSYNOVA Aruzhan
Lecture by Ms. Odake    Mavlonova Maftunakhon
Lecture by Mr. Eric van Rijn Bazarova Asal
Yaeyama Commerce and Industry High School TEMERKHANOV Artur
Cultural Exchange-Yaeyama Commerce and Industry High School Malakbozova Munira
Beach Clean-up at Hoshino Beach    ALTYNBEK KYZY Cholpon
[in preparation]
The Yaeyama Nippo and the Yaeyama-Mainichi Shimbun published articles about the program's exchange at Yaeyama High School on February 9 and February 11, 2023, respectively.